I used images off of
the Graphic's Fairy's
blog to make gift tags for all of our presents this year. I even took one of the images that is the back of the postcard and customized it to be the To/From section.
Here is a few pictures of the tags on the gifts under our tree. Which happens to be a dark shadowy corner so the pictures were a little difficult. It took me 7 or 8 test sheets to finally get it right but I am glad I stuck with it.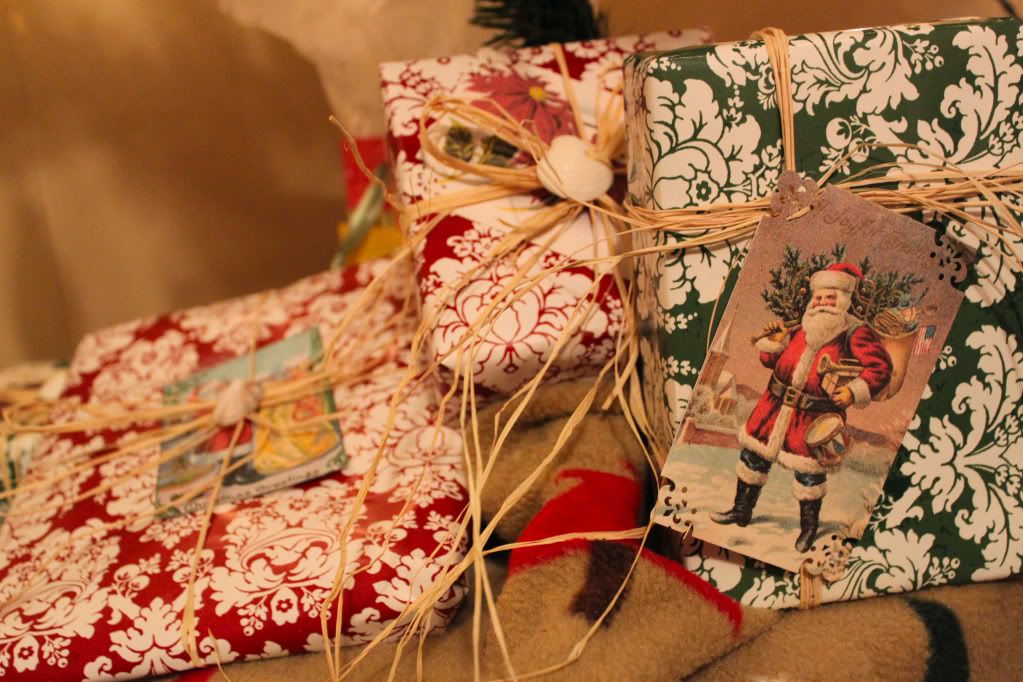 Most of our gift were bought in Mexico so I collected shells with holes in them to include in the wrappings. I really like the coordinating but not idential look created. So now you know my secret, wrapping Christmas presents is a craft project for me. I try to never use bags unless absolutely neccessary. To create your own gift tags, I recommend starting in the Graphics Fairy's Christmas collection
here.
I am linking to: